Jewelry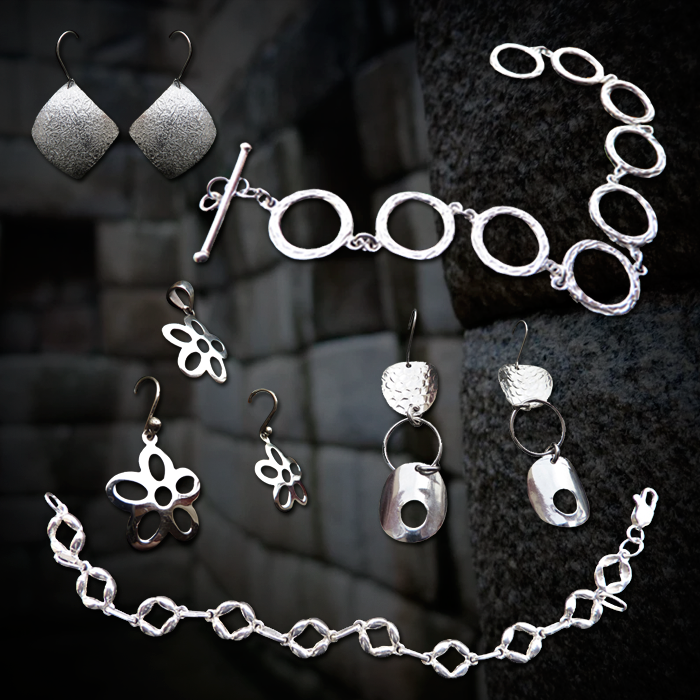 The Jewelry items we offer, are made by artisans that have established their family workshops.
The 950 Silver is the most used raw material. Nowadays it is well know as one of the best around the world due to its purity.
We have assorted designs, as the result of the artisans great creativity, inherited from the time of the Inkas, which used to work this precious metal that was known as "Tears of the Moon".
We are aware that Jewels are the accessories that complement the clothes and at the same time give a touch of distinction to the person. For this reason, constantly we present new designs according to the new trends and styles using only silver or with semiprecious stones.
Catalogs